⭐ AMERICA'S BEST BACTERIA-FIGHTING TOWEL ⭐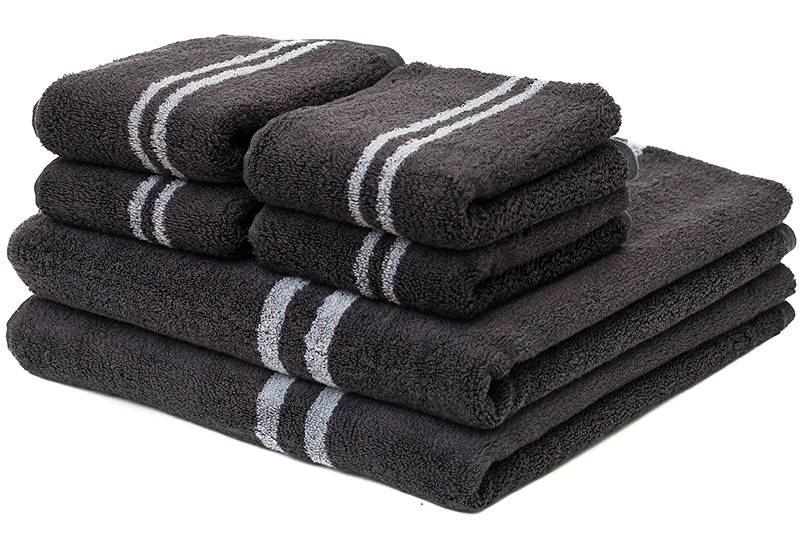 10,000+ Verified Customer Reviews
Premium Anti-Bacterial Smart Towels Infused With Natural Silver That Kill 99.99% of Bacteria Growth

Bacteria Detection Warning
Promotes Healthy Glowing Skin
Bacteria Detection Warning

Promotes Healthy Glowing Skin

Premium Luxury Touch & Feel
📦 Limited Stock Available: 4,386+ sold out of 5,000 units available!

Regular towels are the perfect damp home for millions of ugly bacteria.
your towels contain at least
organisms per square inch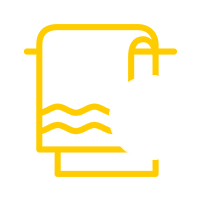 more bacteria than your toilet seat!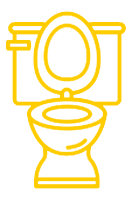 your towels contain at least
bacteria colonies
(200 times above EPA safe levels)
Your bath time is meant to help you get clean and rejuvenated, not the complete opposite...
Mizu towel's silver-infused fibers and advanced bacteria detection technology helps to eliminate any allergens, bacteria and dirt that might cause illnesses & skin irritations - helping you stay clean, bacteria-free and get better, healthier skin!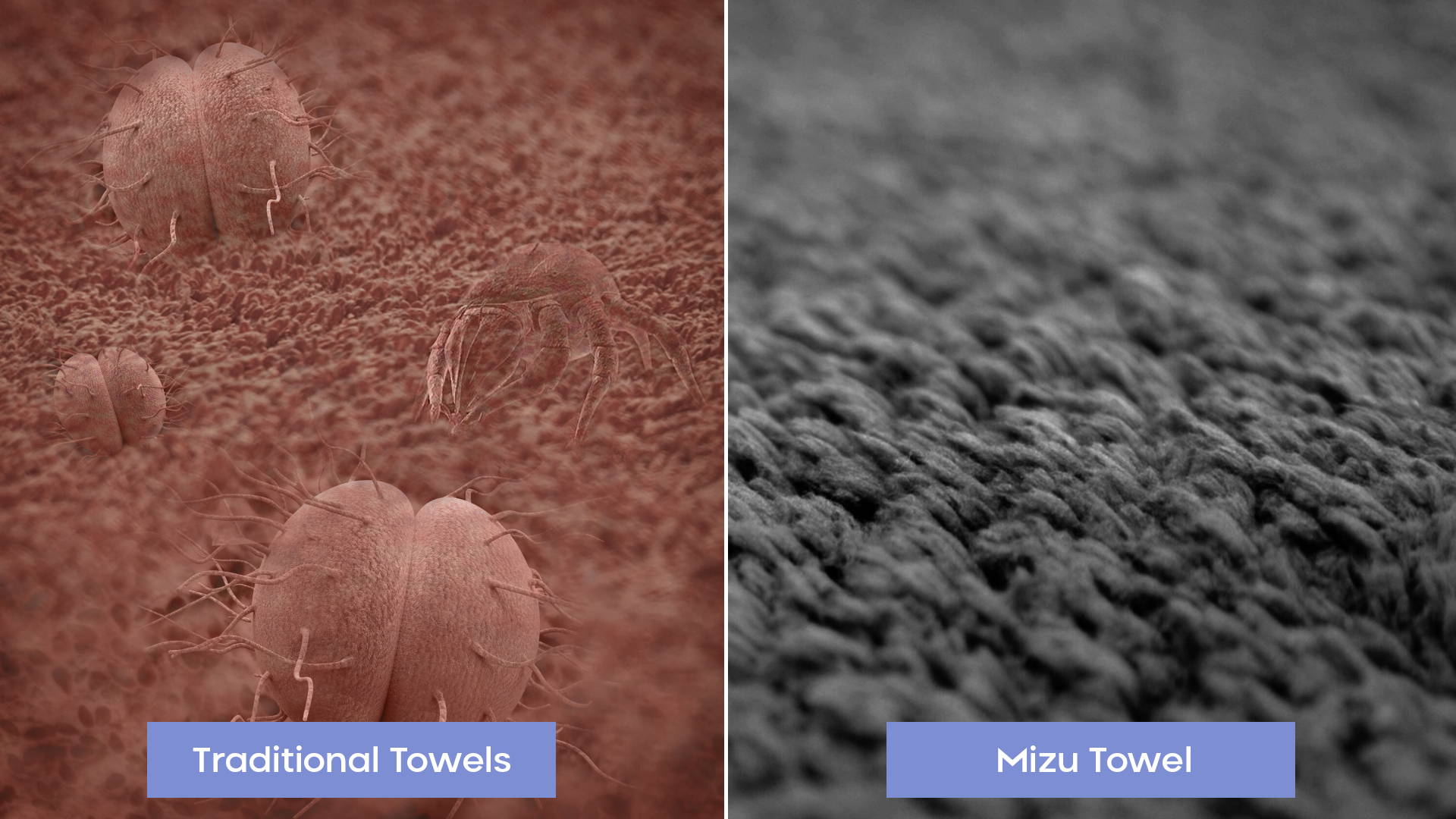 ANTIMICROBIAL SILVER FABRIC
is a proven technology currently in use by major clothing and towel manufacturers. The effectiveness of antimicrobial silver has been verified by over a decade of reseach by many research institutions worldwide.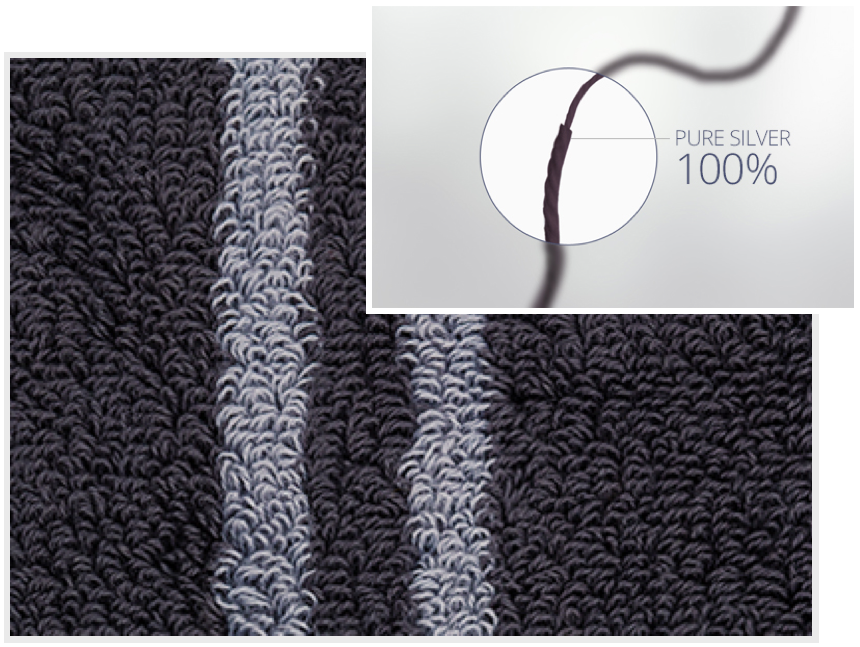 Silver-Infused Fibers
Kill 99% of Bacteria
No more bacteria infested towels
Our pure and natural silver coated fibers are ultra-soft and proven to eliminate bacterial growth on MIZU - so you stay fresh and bacteria-free after every bath! Upon contact with bacteria, silver strips an electron from the bacteria's membrane preventing its reproduction and destroying it.
Does Your Towel Tell You When It's Dirty?
Each Mizu towel is lined with solvatochromic dye strips that change from blue to red, so you know it's time to give them a wash.

Proprietary Color-Changing Strips
Each towel is lined with solvatochromic dye strips that change from blue to red, so you know it's time to give them a wash.

Is MIZU Really That "Smart"?
MIZU is infused with a smart dye in deep-sensing areas which changes color after contact with oil, bacteria, residual soap, chemicals, fat and sweat to show contamination - immediately alerting you!
Know When It's Time to Wash
Is your towel "seeing red"? Then it's time to throw MIZU towel into the wash! You'll know exactly when's the best time to use your towel.


Towels need a bath too! MIZU is the only towel that "talks to you" and lets you know when it needs to get clean.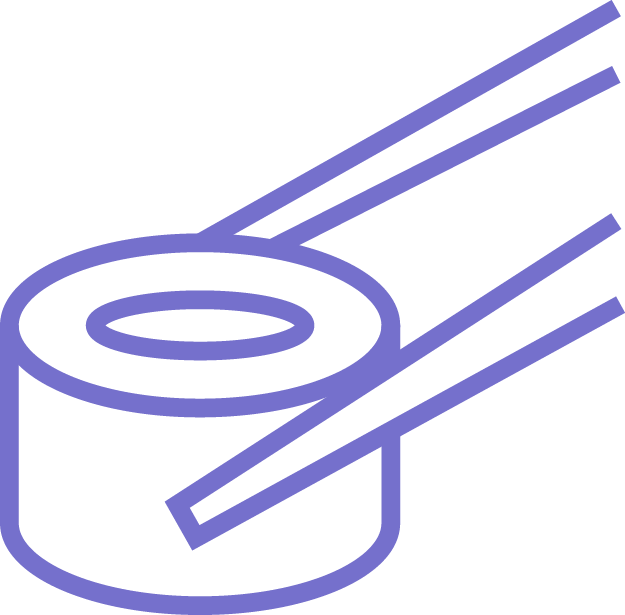 Artisanal japanese towel crafting technique. Inspired by masters from Imabari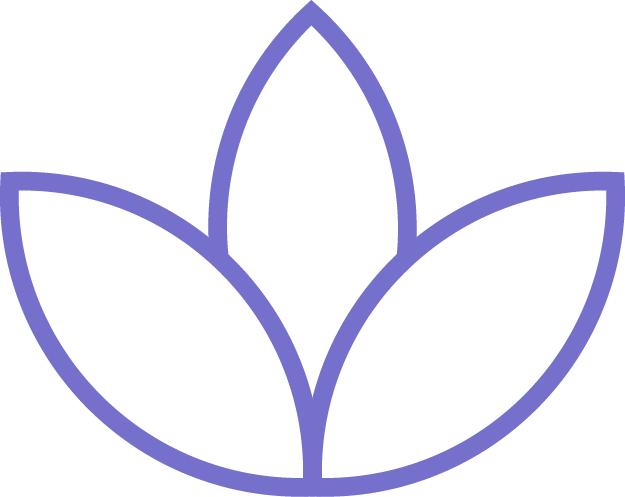 Luxurious bamboo cotton, combined with pure natural silver fibers to prevent 99% of bacterial growth
Proprietary technology to dry 3x faster than the average towel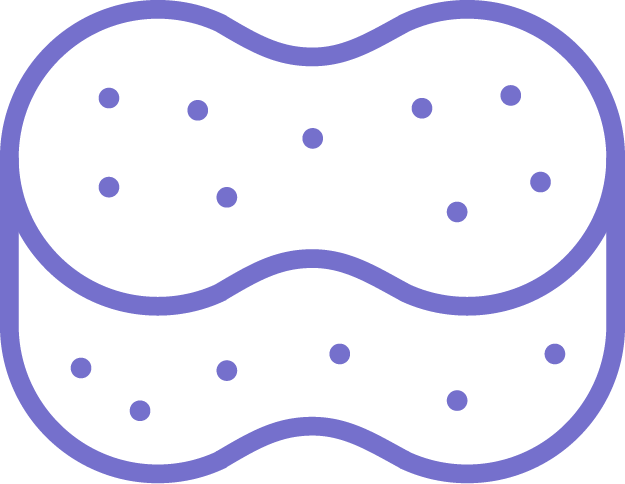 Artisanal japanese towel crafting technique. Inspired by masters from Imabari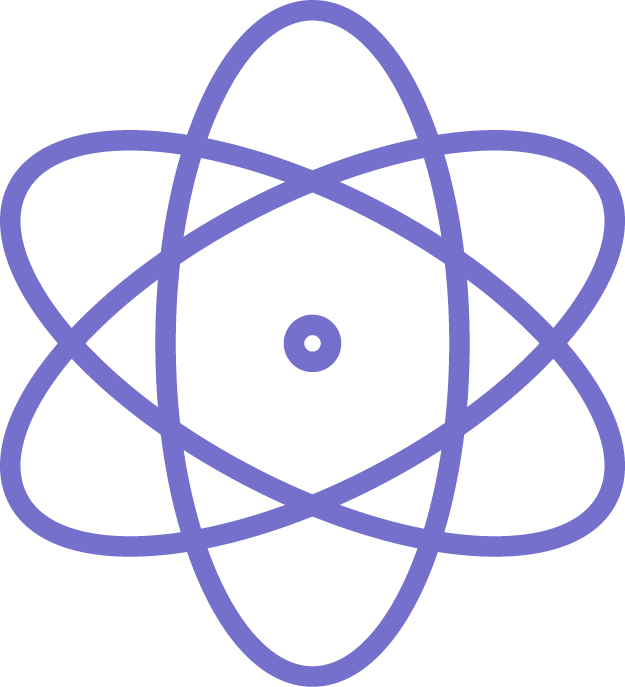 State of the art color-changing strips that detect impurities like dirt & bacteria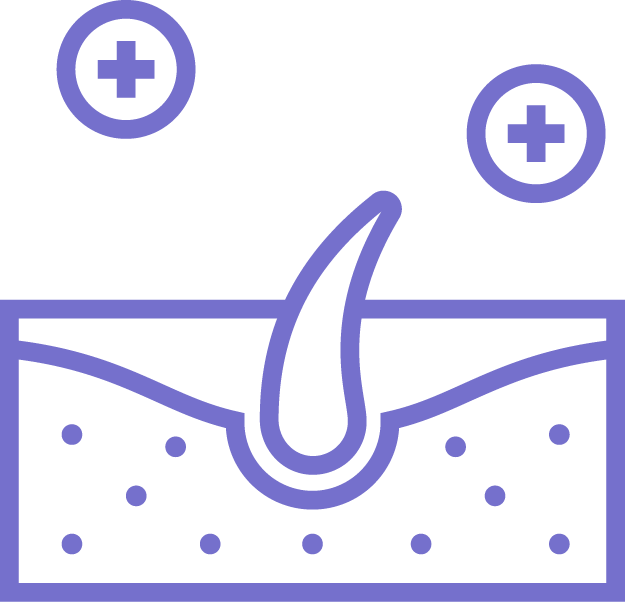 Antibacterial functions coupled with a soft luxurious finish, lint-free

We deliver your premium smart towels right to your doorstep, free of charge

We guarantee the quality of every single one of our towels

Purchase your towels worry-free with 256-bit SSL encryption

We've spent thousands of dollars on R&D to develop MIZU
Get MIZU Today at Over 50% OFF with
Our Best-Value Towel Bundles

Experience the magic of the smart towel that kills 99% of bacteria.

Join Over 153,000+ Bacteria-Free Towel Lovers!


Anti-bacterial towels. Genius.
Got these because I have young children and was worried for their health due to the current covid pandemic. These towels live up to their claims. The silver threads ensure they never smell, and it also means that no viruses can grow on the towels!
- Sophia Burrow

Worth The Value.
I used them heavily for five days and no bad odor came out of them. Interestingly, I washed them in the washer with ease and dried them in a matter of hours. They are worth the value placed on them.

- Vivian S.

Getting out of the shower is such a pleasure now!
I was hesitant to buy these due to the price, but I wanted to splurge since we have been locked down all year from Covid, and the anti-microbial aspects of the towel were important to me. Such a great purchase! Getting out of the shower is such a pleasure now! These towels literally never smell and I love that they have strips that change color once there's too much accumulation of dirt or sweat on the towels. Even when they change color, they don't smell but I wash them anyway. Ive been using my Mizu towels for a few months and theyre still so soft after several washes. Im super impressed and happy with this purchase!
PRO TIP: Wash warm on a gentle cycle and use fabric softener!
- Tamika Wong

They are good to have in the house
Wow! Wow! Wow! This set of towels keeps uprising me with their perfromance. I doub't if I can get a high performing set of towel like the Mizu towel. I wish I can get them in different colors but they still work fine though.
- Willow

Really soft and absorbant
These towels are so much softer, absorbant than my previous towels. Also they dry much quicker and have a beautiful design. They look great in my bathroom. Not sure if the anti-bacterial stuff works but they certainly never smell bad so maybe that means its working?
- Catherine Cabrera
How Mizu Compares To The Rest
Unbeatable comfort, function and complete peace of mind.
| | | |
| --- | --- | --- |
| | MIZU | REGULAR TOWEL |
| Color-Changing (Bacteria Detection) | Solvatochromic smart dye strips | |
| Antimicrobial Silver-Infused Fibers | | |
| | Cleaner towels with less bacteria, soft on the skin | Rough texture, high bacteria count |
| | | |
| Bacteria After 3 Days Use | | 1,000,000 / sq. in. (200x safe levels) |
| | High quality bamboo cotton, japanese craftsmanship | |
| | | |
| | Free International Shipping | |
Upgrade To The Perfect Bath Experience
Go ahead and choose the bundle which best suits your needs!

Mizu Towel Has Raised Over $730,000 Through Crowdfunding Efforts


In 2017, we shared our ambition with INDIEGOGO and Kickstarter audiences and they loved it! We raised over $480,000 on INDIEGOGO and $250,000 on Kickstarter.
Now that we've got all the little details right, we're delighted to bring you the next generation of Mizu Towels. We hope you love it as much as we do!

High Standards For Your Satisfaction
Our​ ​team​ ​is​ ​composed​ ​of​ ​MIT​ ​PhD​ ​holders,​ ​and​ ​multiple​ ​degree​ ​holders​ ​from​ ​the​ ​world's most​ ​prestigious​ ​universities.​ ​We've​ ​worked​ ​with​ ​the​ ​world's​ ​best​ ​scientists​ ​and​ ​engineers through​ ​significant​ ​trial​ ​and​ ​error​ ​to​ ​create​ ​this​ ​patented​ ​product.​ ​
Mizu's​ ​extended​ ​family includes​ ​thought​ ​leaders​ ​from​ ​the​ ​Forbes's​ ​premiere​ ​30​ ​Under​ ​30​ ​list,​ ​cross-disciplinary Professors​ ​as​ ​well​ ​as​ ​University​ ​Deans.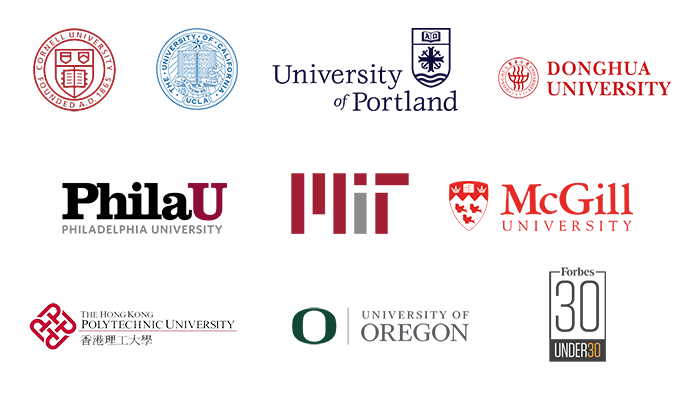 153,000+
Happy Towel Lovers

How Is Mizu Different From a Regular Towel?
Regular towels often contain a build up of bacteria after some time and may even give off a musky smell. Mizu towel is crafted with natural silver-infused fibers that eliminate up to 99.99% of bacteria from your towels to keep them fresh and clean.
Our towels also contain proprietary bacteria detection technology that causes the strips to change color when its dirty - letting you know it's time for a wash!
How Does Mizu Towel Change Color?
All our towels are lined with solvactochromic dye strips that change their color when it comes into contact with bacteria. When the blue strips turn red, that's when you know it's time for a wash!
Sensing areas won't change color unless they detect contamination that requires cleaning. For instance, after repeated contact with bacteria, dirt, or sweat.
How Often Must You Wash Mizu Towels?
Our towels are infused with self-cleaning natural silver fibers that allow your towels to stay clean for a longer time compared to traditional towels. This means less laundry and time spent trying to get clean towels!
Our bacteria detection strips also let you know when the towels are starting to get dirty and need to be thrown in the washer (:
What Material Are Your Towels Made Of?
All our towels are made with premium quality bamboo cotton and infused with natural silver fibers that kills up to 99.99% of bacteria! We source all of our materials only from trusted suppliers and carry out stringent quality checks.
Where Are Your Towels Shipped From?
We ship our towels from our factory in the US to domestic and international countries. You can enjoy free shipping when you spend more than $100 on a single order!
Does Mizu Towels Come In Different Colors?
I Need Some Help, Where Can I Get In Touch?
We're here to help! Please contact us at team@mizutowel.com for any inquiries and updates on your order.
Where Is Mizu Towel Produced?
The crafting process of Mizu begins in Japan and is completed in a specialist factory in China. This factory's expertise is towel making for the Japanese market and for Japanese companies. We do this to ensure that the towel is high quality and follows Japanese craftsmanship principles while remaining affordable.