Today, towels are one of the most important personalized items, and most bath towels available are made of cotton.
This is because cotton is the most economical natural fiber and it's naturally hydrophilic. Cotton can hold good amount of water, it's hypoallergenic, it can be sterilized, and it's also very easy to clean. This is why most luxury towels like Mizu Towel are made of cotton. 
However, do you know there are different types of cotton with varying performance?
Japanese cotton and Egyptian cotton are two of a few premium types of cotton available in the market. Indeed, it's hard to find a bath towel that is softer than these two varieties of cotton. If you don't believe us, try Mizu Towel, made of premium quality cotton from Imabari in Japan. However, they have their differences, and this is what makes one better than the other.

Let's have a look! 
TABLE OF CONTENTS:

What Is Egyptian Cotton?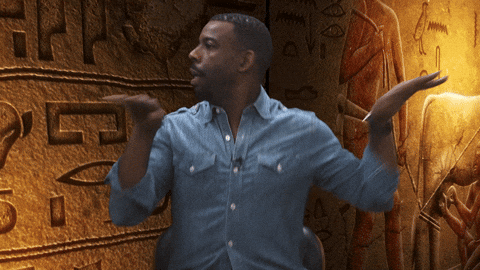 Egyptian cotton is one of the most common kinds of cotton you hear. It is a type of cotton that has its name usually applied to cotton with extra-long staple (ELS) produced in Egypt. It is classified as an ELS fiber because Egypt's hot, dry climate allows the fibers of the cotton to grow extra-long. The length of the staple can be between 1¼ and 2-inch.
Less stress is put on the fibers of Egyptian cotton because it is hand-picked. This makes the fibers intact, stronger, more resistant to stress, and straight. Unlike regular cottons, Egyptian cotton is used for making bath and hand towels without sacrificing the length because the length of the fiber can be increased to produce very fine yarns. Egyptian cotton can be woven into each square inch to create a more consistent and finer finish because it consists of finer threads. Also, this contributes to a more flexible and softer fabric when used for luxury cotton bath towels.
What Is Japanese Cotton?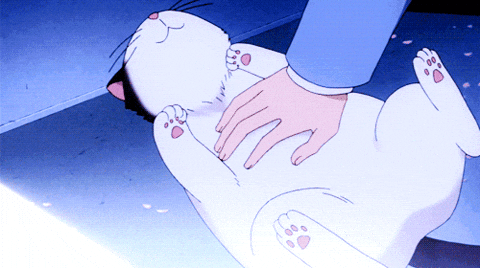 Japanese cotton, which is also called Xinjiang cotton is one of the few luxurious types of cotton that are used in making bath and hand towels, like Mizu Towels. This kind of cotton is produced in Xinjiang, which is one of the top cotton-producing states in China. However, due to importation, its cultivation started in the warmer western regions of Japan where fertile land and moderate climate suited the growing of the cotton well. Japanese brands and Chinese brands exclusively use them.
The Japanese cotton has long and thin stables that vary between 3.8cm to 4cm. Also, this cotton type is harvested by hand, making the fibers more stress resistant, uniform, durable, and undamaged without bends. The yarns of the Japanese cotton are finer, durable, and strong. These properties and how soft they are when woven into luxury bath cotton towels are what makes the Xinjiang cotton special.
What Are The Similarities Between Japanese And Egyptian Cotton? 
The Egyptian and Japanese cotton is known as extra-long stable cotton and shares some other premium characteristics. Their fibers are silkier and longer than other regular cottons, thereby producing a fabric that is luxuriously soft and also incredibly strong. Both varieties of cotton are resistant to fading, wrinkling, pilling, tearing, and fraying. Also, the Egyptian and Japanese Cotton are harvested by hand.
What Are The Differences Between Egyptian And Japanese Cotton?
Even though both kinds of cotton are almost similar in characteristics, there are some few differences. One is silkier, longer, and softer than the other.
| | | |
| --- | --- | --- |
| Cotton type | Egyptian Cotton |  Japanese Cotton |
| Origin | Egypt | China |
| Staple length | Between 1.2 inches to 2 inches long | About 2-inches long |
| Softness | Soft | Softer |
| Growing climate | The hot, dry climate | Moderate climate |
| Fabric Weave | Significantly last long and strong | Significantly stronger and last longer. |
| Price | More Expensive | Most times affordable and sometimes expensive |

Are Japanese Cotton Bath Towels Better Than Egyptian Cotton Bath Towels?
Even though Egyptian cotton bath towels are one of the best in the market, the Japanese cotton bath towels are the most luxurious and also put an icing on the cake. They are softer, more absorbent, warmer, durable, breathable, and thicker. One of the prime examples of high-quality luxury Japanese cotton towels are Mizu Towels. They are extremely soft, fluffy and comfy! 
Bath and hand towels made from Xinjiang cotton are luxury cotton bath towels that are warm and soft. When you wrap the best quality bathroom towels made with Japanese cotton around your body, it will wick away the water quickly. With this, you can feel relaxed and warm. No doubt, the Egyptian cotton bath towel has many thread count and can absorb water easily. However, the Japanese cotton bath towels have a higher thread count, which makes them absorb water more easily.
The higher thread count makes the bath towels more luxurious and feels softer. This is why most of the towels having Japanese cotton as there construction materials are known to be the softest most absorbent bath towels. The Japanese cotton feel is enough to make you feel happy. Towel brand such as Mizu towel is a perfect example of the bath towels that shows the absorbency power of Japanese cotton with its ability to absorb water faster and hold water that is five times its weight.
The moisture-wicking properties of the best quality bathroom towels and high quality hand towels made from Japanese cotton are superior, and they won't shrink. You can make use of Japanese cotton bath towels for as long as you want to without experiencing any deterioration in performance. You may not need to replace them for years because they can last a lifetime. Also, the thickness of the Xinjiang cotton bath and hand towels is higher than any other towels you are going to find in the market.
TBoth varieties of cotton are durable, but the Japanese cotton bath towels are more durable. Their maximum durability is as a result of the twisted yarn weave they feature. Unlike other types of luxury cotton bath towels, you can wash the best softest bath towels made from Japanese cotton many times without experiencing any decline in their thickness. They feel and look new when you wash them. They become fluffier with each wash. When you use the Japanese cotton bath towels such as the self-cleaning Mizu towels, you will feel like you are in a Spa. This type of luxury cotton bath towels is a pleasure to use.
Breathability and appearance
Even though towels made from Egyptian cotton are breathable, the Japanese bath towels are more breathable. Unlike other cotton towels, best quality bathroom towels forged with Japanese cotton are gentle on the skin. This makes it safer and easier to use for people with sensitive skin, especially babies. When you pile up the Japanese cotton bath towels, they look very classy in your bathroom.
The feel of the bath and hand towels are soothing, highly attractive, and gentle. Investing in the Japanese cotton bath towel such as the Mizu towels is a perfect choice for people who want to turn their bathroom into a relaxing spa and also want affordable luxury.
TThe Japanese cotton bath towels are sometimes expensive because of their high thread count. But they are going to save you money because you will get many years of use. Take note that there can sometimes be exceptions. The best Japanese softest cotton bath towels like Mizu towels are one of the affordable bath and hand towels available in the market.
Drawbacks of Japanese and Egyptian Cotton Bath Towels
The Egyptian cotton market has a high risk of mislabeling while there is little to no chance of mislabeling in the Japanese cotton market. Many of the best quality bathroom towels available claims to be 100% Egyptian cotton. But the truth is that most of the manufacturers will blend a few luxury fibers with small amount of Egyptian cotton to produce bath and hand towels. Do you know what this means? You won't get the true experience of Egyptian cotton.
On the other hand, there has not been any complaint by the users of Japanese cotton bath towels about mislabeling. It means most of the luxury cotton bath towels made of Japanese cotton in the market will give you the true experience.
New bath and hand towels Initial comfortability
When you buy fresh best water absorbing towels, you expect them to start serving you almost immediately and give you the comfort and soothing feel you desire. Egyptian cotton bath towels most times disappoint because they may not make you feel comfortable at the start of life. They can be fairly coarse and stiff and become softer as you use and wash them. With soft absorbent bath towels made from Japanese cotton, the case is different.
Japanese cotton bath towels deliver the softness, soothing feel, and comfort you desire right from the first day of use. The reviews from the users of the self-cleaning Mizu towels which is one of the best and luxurious cotton bath towels made from Xinjiang cotton shows that the softness and flexibility of the towel from the start of life is second to none.
Why Is Thread Count Important In Bath And Hand Towels?
You will notice that we mentioned thread count as one of the factors that make quick-dry hand and bath towels made from Japanese and Egyptian cotton the top pick in the market. But do you know how important the thread count is when choosing the necessary type of cotton?
What is thread count? 
It is the number of threads used in every square inch of fabric. The material will be more luxurious, dense, and soft as the thread count increases. As you may have already known, a different number of cotton has a different number of threads. Let's take a quick look at the different number of threads.
Between 120 and 180 thread count – they are used for creating clothing for domestic, and rentals use. Materials with this thread count are often found in hospitals
200 thread count – light percale cotton ideal for domestic usage and also good for summer. 
400 thread count – it is more substantial and softer than the cotton with 200 thread count. The perfect example of this is the Egyptian cotton.
600 thread count – this is an exclusive fabric that is extremely smooth, soft, luxurious, and beautiful. Rich people all over the world prefer them to other fabric with lesser thread count. A perfect example of this is the Japanese cotton bath towel like Mizu towel. The Xinjiang cotton used in its production offers royal softness that makes royalty and celebrities from around the world travel to Japan to get the fabric.
Between 800 and 1000 thread count – this type of cotton will give you true luster, luxury, and fullness of the fabric. They maintain their durability after many years of usage. They look extremely beautiful and surprisingly robust.

Which One Is Best For Me – Egyptian Or Japanese Cotton Bath Towels?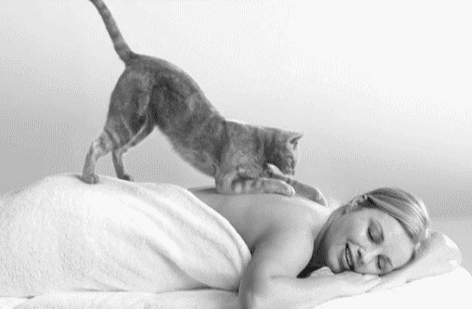 The choice between the Japanese cotton bath towels and Egyptian cotton bath towels depend on what matters to you in terms of bath and hand towels, and also your circumstances. But the truth is that Japanese cotton bath towels have competitive advantages. They are standard gold when it comes to luxurious cotton bath towels.
The best bath towels for you are the Japanese cotton bath towels if you want the best quality bathroom towels and high quality hand towels with:
immediate smoothness and softness,
cost-effective,
higher durability,
great comfortability in all temperatures,
aesthetically pleasing,
higher thread counts
Highly breathable