How do you feel when you step out of a hot shower but couldn't find your towel?
I guess you will be frustrated, disappointed and start to wonder where you have kept it. This means you might agree with me that towels are important and also among the well-worn items in your home. One of the more comforting and luxurious feelings you can ever get is stepping out of a hot shower and wrapping yourself in fluffy, and beautifully soft absorbent bath towels. 
But do you know that there are tons of towel on the market? This makes buying the best bath towels that are reliable and with high-quality a daunting task. However, there is nothing to worry about! This article will provide you with an ultimate guide to purchasing luxury soft towel online. Read on!
TABLE OF CONTENTS:

Consider the Construction of the Towel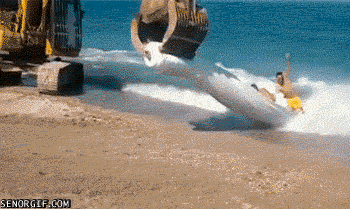 Check the market or different online stores, and you will see dozens of different bath and hand towels. Most of the bath towels feel and look similar that you find it hard to tell the difference. But do you know how to go about this? Look at the loops on the towel, are they many or few? How absorbent the best bath towel is, will be determined by the number and length of the loops. The length of the loops increases as the number of the loops increases per square centimetre. It means luxury soft towels with 1000 loops and longer length will be the best water absorbing towels compared to the other luxury bath towels with less than 1000 loops. Make sense? There is another factor that makes up the best softest bath towels, and that is one of the best, if not the first thing to consider. What is that?
Consider The Type of Fabric
 There are different fibers used in the construction of bath towels. They are hemp, linen, and bamboo. But you know what? The softest most absorbent bath towels are made of cotton. It is the most commonly used fiber because they are absorbent, naturally breathable, fluffy, and soft. The best quality bathroom towels have all these features. Even though cotton has all these qualities, you are still left with the task of choosing from the different varieties of cotton available and the one that will work best for you. Let's take a quick the varieties available!
Towels constructed with Turkish cotton – The Turkish cotton is grown in Turkey exclusively. The fibers of this towel are longer. Also, luxury cotton bath towels made with the Turkish cotton comes with dense loops, and it results in extra absorbency. They offer good durability, soft feel and the best bath towels get fluffier the more you wash them.
Towels made of Egyptian cotton – The Egyptian cotton towels come with silky, staple fibers that are extra-long. This feature makes them more absorbent and stronger than regular cotton. Also, the best bath towel made of Egyptian cotton will stand the test of time and create a fluffier and soft feel.
Towels made of Supima cotton – Supima cotton is a United States hybrid of Egyptian cotton made form 100 percent American Pima cotton. It is also known to offer one of the best water absorbing towels. The Supima cotton is tin, long and the fibers are woven into towels with high strength and softness.
Cotton Modal Towels – Modal is a semi-synthetic fiber that is lightweight and silky-soft touch. Bath towels made of modal blended with cotton are shrink and pilling resistant, breathable, comfortable, fast-drying, more absorbent than standard cotton, and doesn't trap odors
Xinjiang cotton towels – Have you heard of the Xinjiang cotton? If no, it means you have been on the sideline all these while. It is one of the best cotton the best softest bath towels can be made of. To show how important, beneficial, and amazing the Xinjiang cotton is, royalties and celebrities travel from around the world to Japan just to get this fabric. Japanese cotton bath towels are the most luxurious hand and bath towels in the world. They are quick-drying, plushy, highly absorbent, oh-so breathable, exceptionally durable, lightweight and more and more and more! You will probably learn more about this Japanese cotton towel in our future articles.
Consider the Weight of the Towel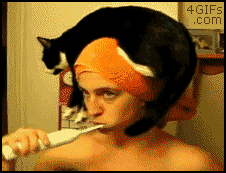 Choose the luxury cotton bath towels that you can wrap around your body and still feel you have nothing wrapped around you even if you have it on you throughout the day. When it comes to selecting the luxury cotton bath towels with the perfect weight you should be careful. What do I mean? Generally, the weight of the best bath towel is measured in grams per square meter (GSM). Luxury soft towels that have lower GSM are often less dense and lighter. Even though we are all looking for bath and hand towels that won't be dragging us down when we have them on, less dense towels might not absorb water well, and this means you can't go for light towels with lower GSM.
On the other hand, if the GSM of the best bathing towel is high, it means it will be thicker, denser and heavy. With these qualities, it will be able to provide superior absorbency. Now, this is where you have to pay attention. The fact that a bath and hand towel has a high GSM does not completely make it high-quality. You must consider the weight with other factors such as construction and the type of fabric used.
Take note; there is some best water absorbing towels that comes with high grams per square meter and still delivers the weight needed for comfort. These type of luxury soft towels are not lightweight towels and heavyweight towels, but they are medium weight. They are lighter and dry faster. Also, they are absorbent just like the heavyweight towels but not as dense and heavy like them. In short, the lightweight towels are about 350gsm, the medium weights are between 400gsm and 600gsm, and the heavyweight towels are between 650gsm and 900gsm.
The Size of The Bath and Hand Towel You Need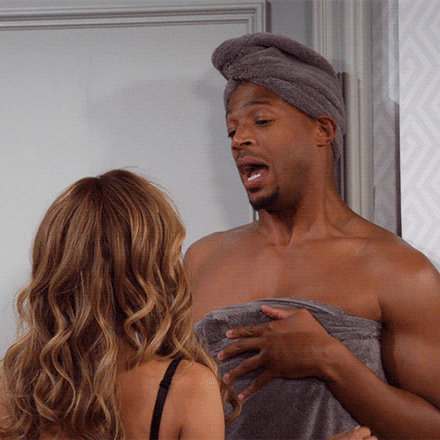 The towels available on the market come in varieties of sizes and most family use them to meet the demands of living. The sizes of towel differ from a bath towel, bath sheet, and hand towel, to finger towel and washcloth. Also, what you want to use the towel for determines the size of quick dry cotton towels you will go for.
Bath towel – basically, the best softest bath towels are used for drying duties including wrapping up wet hair and drying off after a shower. As a general rule of thumb, the size of luxury cotton bath towels ranges from 27-inches by 52-inches to 30-inches by 58-inches. These types of quick dry cotton bath towels are perfect for guest bathrooms, kid's bathrooms, and small bathrooms.
Bath sheets - Additionally, there are some quick dry cotton towels with upgraded sizes that are oversized for complete coverage and at the same time comfortable to wear. These luxury cotton bath towels are perfect for larger people and do a good job of wrapping you warmly after a long soak. The size ranges between 35-inches by 60-inches to 40-inches by 70-inches. They are a perfect option for larger people, master bathrooms, and larger bathrooms.
Hand towel – is another towel type that can be used in powder rooms and any bathroom. The high-quality hand towels are one of the bathroom accessories that are affordable and decorative. They often measure between 16-inches by 28-inches to 18-inches by 30-inches.
Finger towels – are a perfect option for small bathroom and powder rooms. They have a smaller size than hand towels, and you can fold them in a decorative shape to add an excellent touch to the décor of your bathroom. Their dimension is about 11-inches by 18-inches.
Washcloths – are tiny towels that are used for washing your skin and face. Also, these luxury dry soft towels can be used for cleaning up small spills on your bathroom counter. The size dimension is up to 13-inches by 13-inches.
Premium and Other Unique Features
Apart from lightweight, comfort, size, weight, construction, and the material used for construction, there are other premium features you can find in the best quality bathroom towels. There are smart bath towels that tell you when it comes in contact with dirt and germs. Even there are bacteria detecting towels, and a perfect example of this is the self-cleaning Mizu towels. Luxury bath towel with feature like this can be a good buy as it does not only provide optimum absorbance, extreme softness, and high durability but also help reduce the risk of skin infections that can be caused by germs, dirt, and bacteria.
Nowadays, luxury soft towels quality goes beyond the type of fabric, the weight or the size. Smart Bath Towels like Mizu will tell you when it needs to be cleaned.
Technology rules the world and having a smart bath towel, and best quality bathroom towels can be a perfect choice. Additionally, there is the best water absorbing towels that come with other premium features. These include water-resistant zipper pocket for your cellphones and other valuable items, towel trackers that help you track your towel usage effortlessly, and more.

Additional Tips to Purchase Luxury Soft Towels Online
Don't buy too many towels especially if you have a small family and a small space. As a general rule of thumb, two best soft hand towels and high-quality hand towels are perfect for each person in your family. Purchase the luxury soft towels that feature double-turned edges. This can ensure less fraying and more durability.
Go for quick dry cotton bath towels that come with hanging loops. This will make hanging them on the hook easy and also safe space in a small bathroom.
Pick the perfect color and texture for you. The different best water absorbing towels available on the market today comes with varieties of texture including flat-woven, ribbed, terry, waffle weave and more. Also, there are different colors and designs available. The best texture and color of the luxury cotton bath towels to choose depends on your preference.
How TO Take Care Of Your Luxury Soft Towels
Wash your towels when they are dirty. It is always advisable to check the for special check instructions before washing your lint free bath towels. However, there are some rules that every user should abide by when washing their luxury cotton bath towels. Do not wash white towels with other towels with different colors. In short, group towels together according to their colors and ensure you don't combine loads of different colors. Avoid using fabric softeners, but you can preserve the color of your favorite bath and hand towels by using color boosting washing powders. Prevent stains by ensuring that your soft absorbent bath towels don't come in contact with strong cleaning products that have bleach and skin treatments that contain benzoyl peroxide. Also, make use of less soap and ensure you dry your luxury soft towels out. Remember, too much of a good thing can be taxing.
Choosing the Right Luxury Soft Towel for You
Whether you are looking for high-quality hand towels or the best quality bathroom towels that can replace your old bath towels, you might not be able to achieve your aim if you don't take the perfect and right path. So, what is the right or perfect part? As discussed above, go for the right construction, perfect weight, right size, and also consider the premium feature such as the ones mentioned above. Also, consider the number of people in your family to know the perfect number of quick dry cotton towels to go for.
Now that you know the type, size, and the number of luxury soft towels you want, where can you get them? Of course, there are many places you can buy bath and hand towels online and where you reside. But the best place to buy bath towels online will offer smart towels, fast drying travel towels, best water absorbing towels and more.